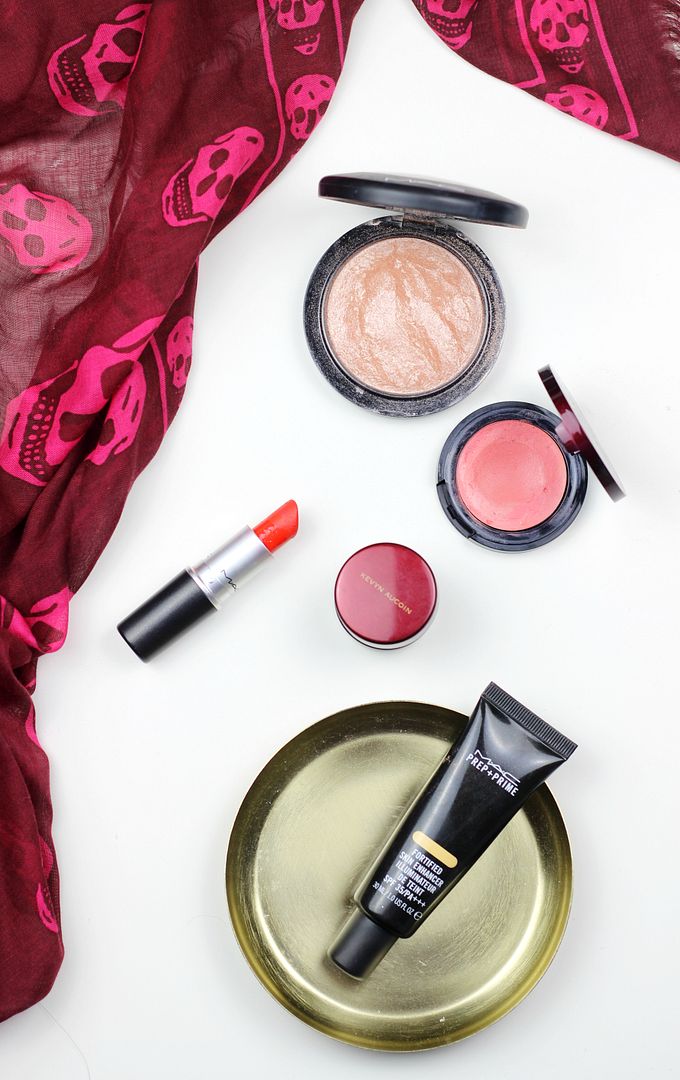 OK, so I'm stranded on a desert island.
Apart from an endless supply of snacks, these are the five makeup products that I would want with me. OK, really, I would get by OK without makeup if I was trapped on a desert island. I would be too busy having my own
milky joe scenario
. If I did have to only have five products though, then I think I've got it covered. Thanks to
Becky
for suggesting this idea to me!
This is no surprise to anyone, surely? My lipstick would be
MAC Lady Danger.
Yes, I talk about it so often but maybe I want to be all sassy and stare out to sea whilst rocking the best orangey red lipstick ever. Throw in some sunglass, and I could be done really. For base though, the MAC fortified skin enhancer in neutralise (discontinued, why?), is something I use every single day because it instantly makes my skin look so much more even and basically a thousand times better. If I had to pick one base product, I would go for the
Kevyn Aucoin sensual skin enhancer
, because it's the most versatile base product I use. Throw on some of the
cream blush in Tansoleil
, and then brush on some of the
MAC MSF in soft and gentle
, and we're done.
OK, your turn. What would your top 5 desert island beauty products be?
Follow