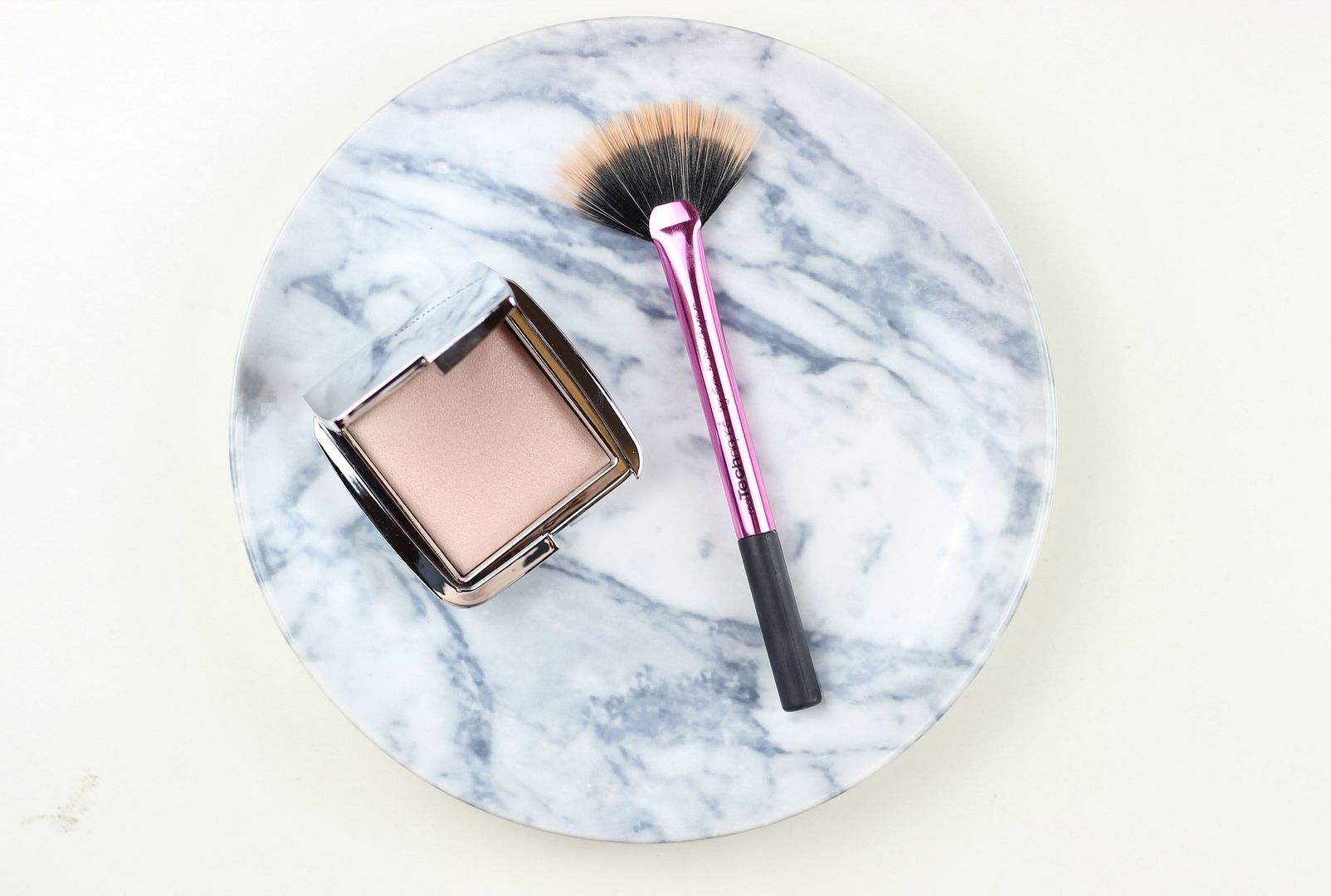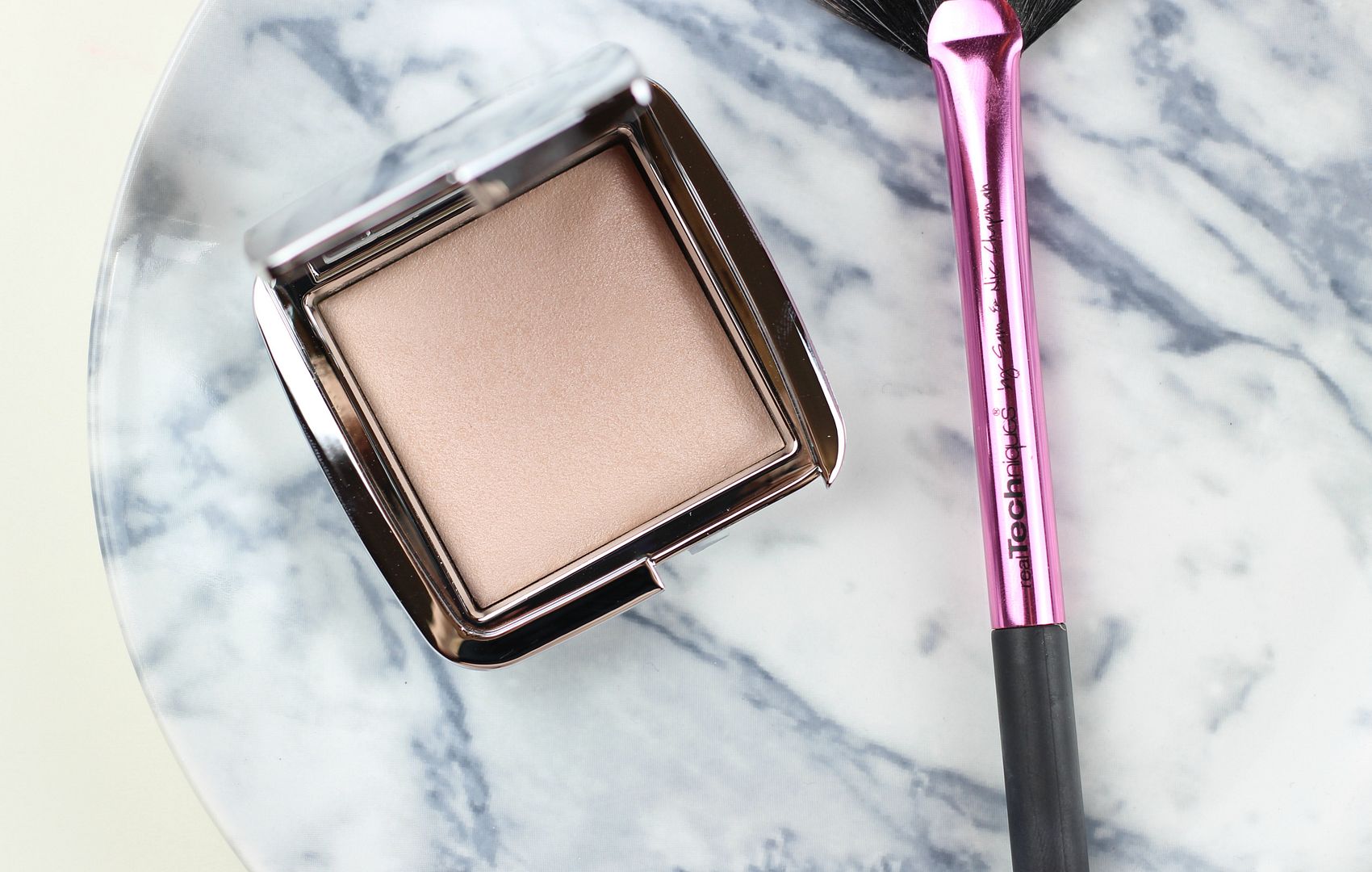 Strobing.
Still very much a thing.
Although strobing is just basically lots of highlighter, which is 100% always OK in my book. I just can't do my makeup without dusting some shimmer down my cheekbones. Throw Hourglass, the maker of all things divine when it comes to powder, into the mix and yeah, I'm already handing over my money.
I went to the Liberty counter, which is the best because they all know their stuff and are really friendly. The SA tried them all on me and didn't even question my need for the glow. She just knew. I had been a little underwhelmed about the new strobing powders before I saw them in the flesh, but they are much nicer in person. When compared to the regular ambient lighting powders (I love diffused) the new strobing powders are creamier, more pigmented and have a lot more sheen. Whereas the original powders kick up a lot of powder, these strobe ones melt into the skin a lot more.
Iridescent strobe light
is a peachy pink that definitely leans on the cooler side of things. It's almost a bit rosy, and on my skin looks quite natural and (hopefully) flattering. I went for Iridescent because after trying them all, this one looked the most metallic, and therefore best. I can only speak from testing this one, but Iridescent is far more metallic, and glow-enhancing, than the original powders. Get this one!
Hourglass recommends using a sponge for these, but nah, I just use my real techniques setting brush - perfect for highlighting. Separately selling another product to use a pre-existing product reeks of bullshit to me, but whatever. You can also use them wet, but I find the finish when dusted on is the perfect diffused look for the day. If I wanted a wetter looker highlight, I would use Mary-Lou.
Follow
If you liked this post you might like
this post on strobing
or
this post on getting the glow.