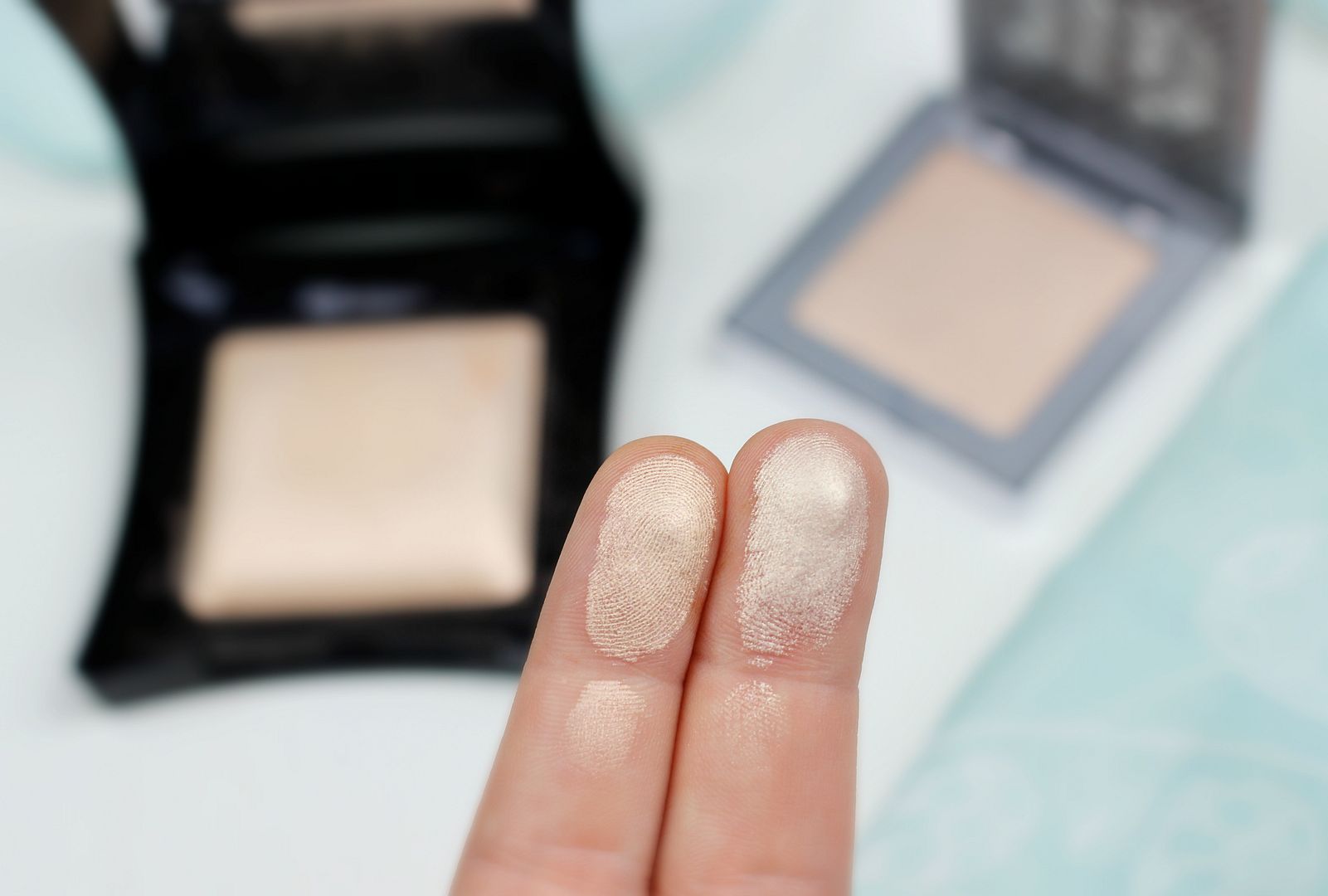 Look what happens when I'm left unsupervised in Selfridges. Look.
I obviously didn't need any highlighters -
case in point here
- but oh well. At least I'll never get lost, because my skin will be like a beacon always.
To the untrained eye, the two highlighters might look almost identical. Don't worry - they're not :)
I was really excited about both of these - the
Illamasqua beyond powder in OMG
is just so gorgeous. It's a huge pan, and the product is all baked so it's silky soft - this is one of those highlighters that melts into the skin and gives a really ethereal finish. It's not too strong and obnoxiously in your face, but it makes your cheekbones look all polished. Uhhh, it's gorgeous and you need it. I also grabbed the
Urban Decay afterglow highlighter in Sin,
which is another champagne highlighter but gives a stronger glow to the skin. The finish is not as soft as the Illamasqua, but the sheen is stronger. OMG is swatched on the left, and is a soft champagne with the prettiest golden sheen in that catches the light beautifully. Sin is on the right, and is much icier in tone - it's cooler, and almost has a slightly silver finish that works perfect in the inner corner as well.
Are you as highlighter-obsessed as me?
Follow