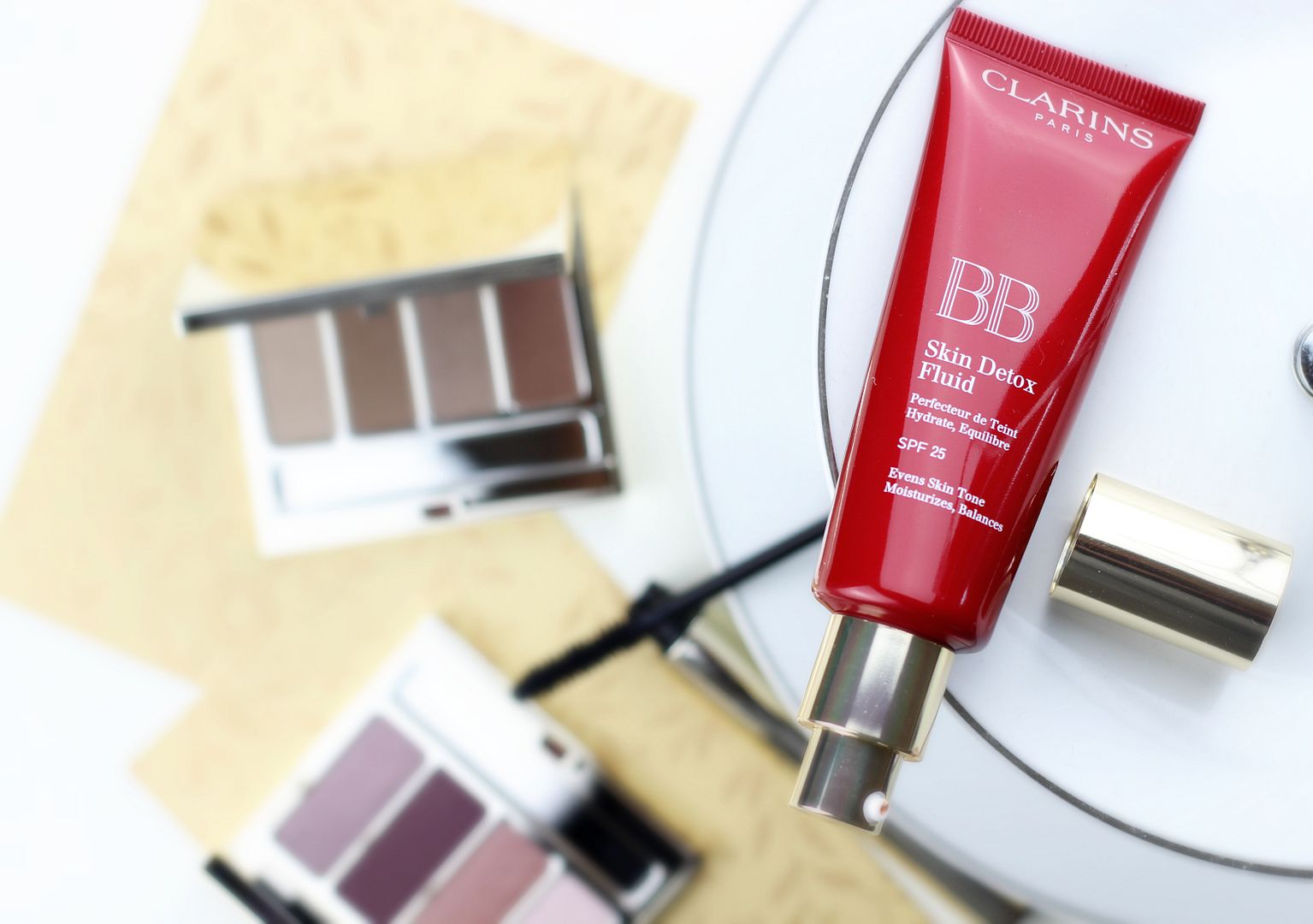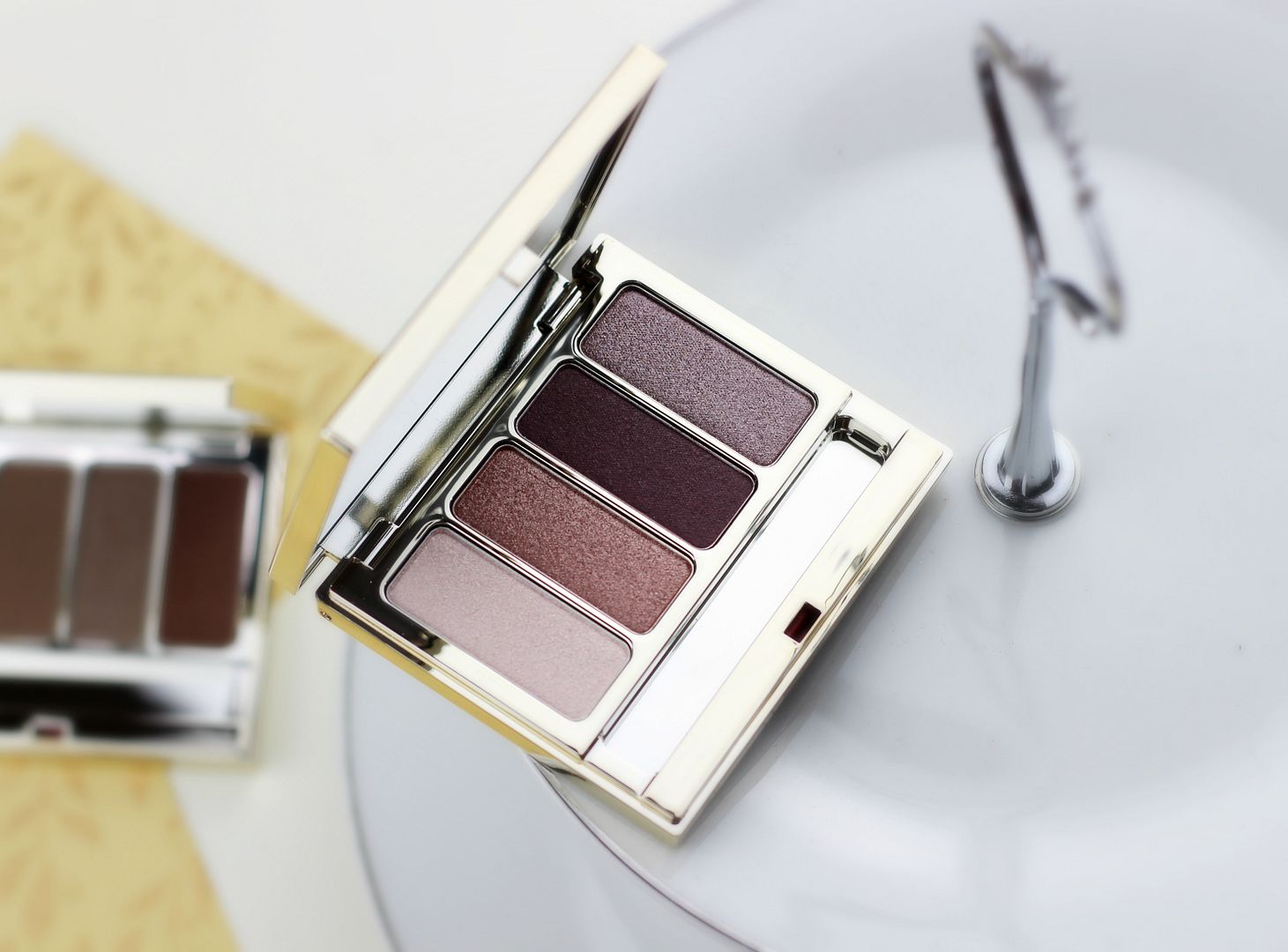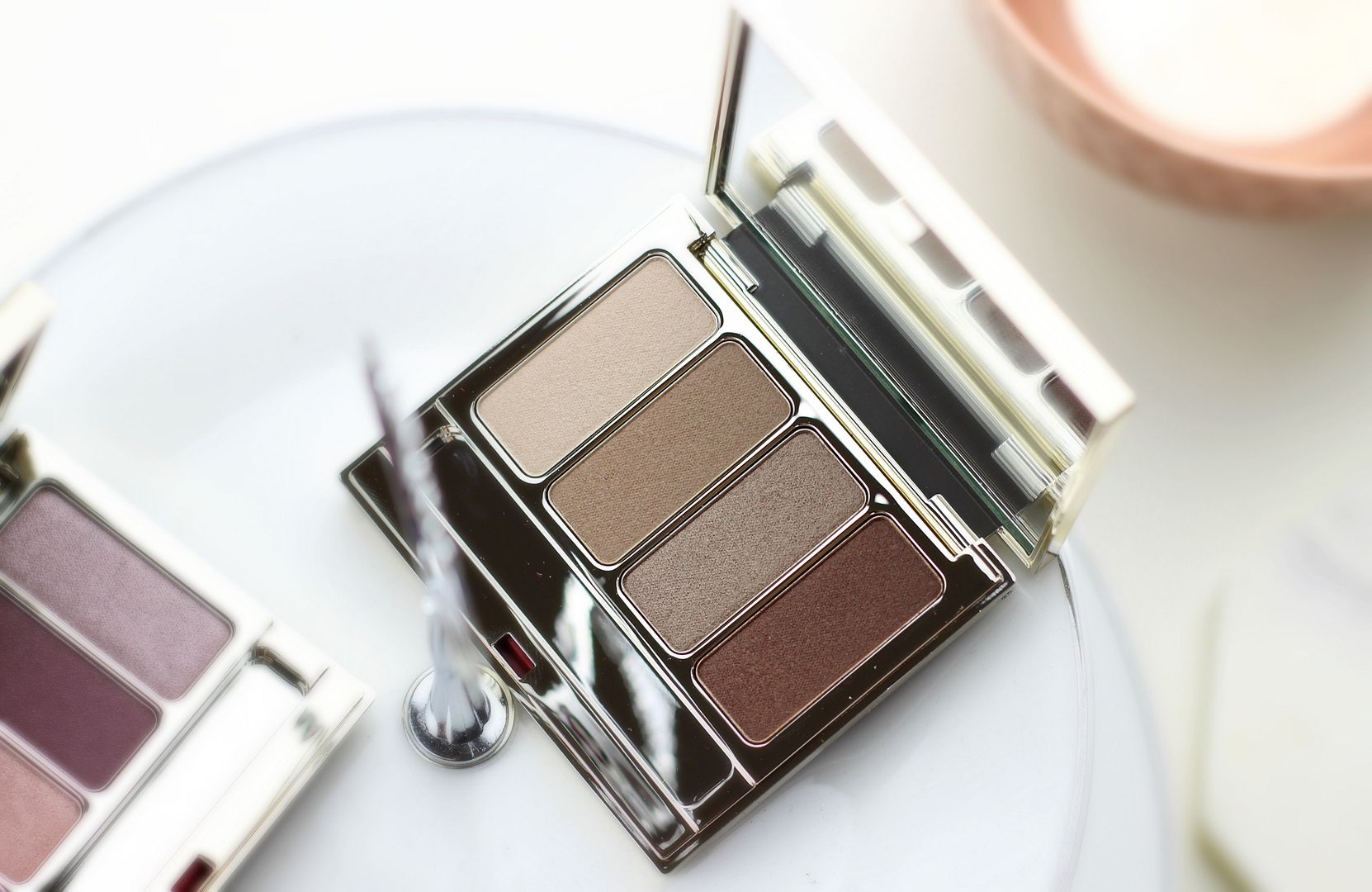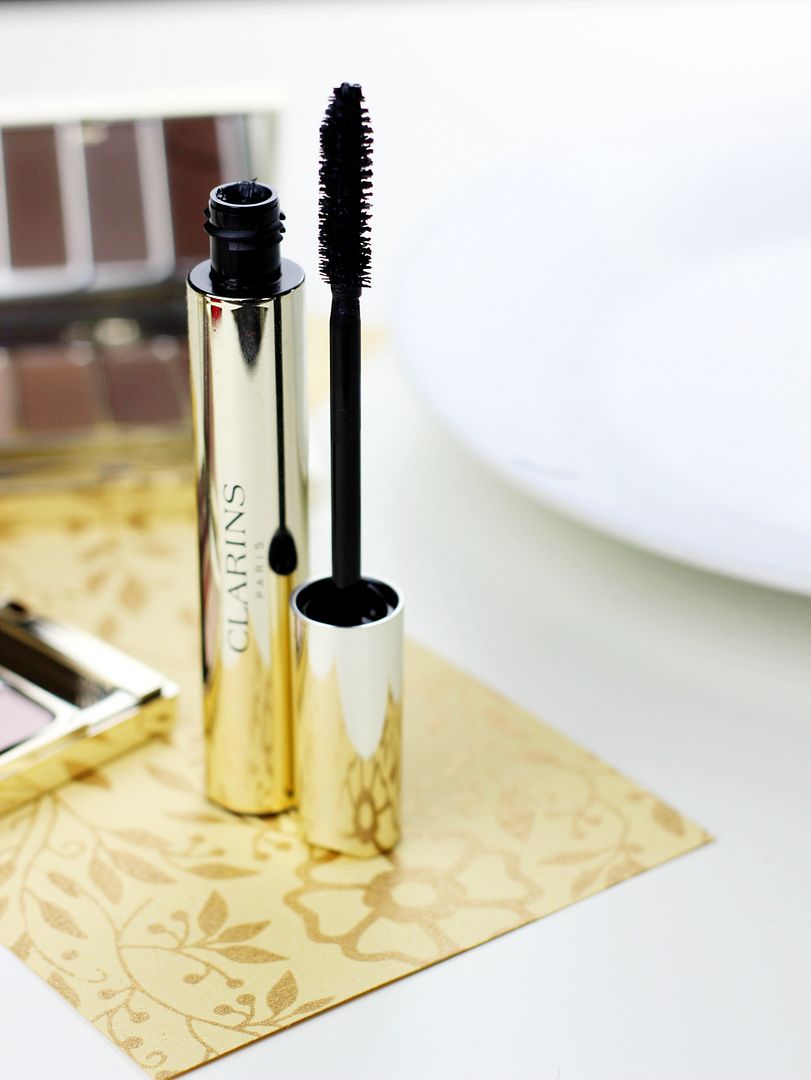 We're edging closer and closer towards Autumn, aka the best season around.
I'm talking burgundy lips, scarves, hot chocolates and halloween. I know, I'm excited too.
Before I bring out all my big jumpers, I'm still trying to eek out some more of the summer months though, and transitioning my makeup away from neon brights and into softer neutrals. Enter Clarins, with their gorgeous edit of new products that are sure to get you excited for all things Autumn.
The star of the show (or should I say stars) are the
four little quads
. Each one has four neutral shades in a mix of shimmer, satin and mattes. My favourite is probably rosewood (wearing in the above photo), which has some gorgeous pinky shades that are really wearable. I love the compact little packaging as well - I'm going away this weekend and bringing one of these... I just can't pick which!
I'm all about the base, so I was super eager to try out the
BB Skin Detox Fluid
- it promises to be the perfect city base with an anti-pollutant formula. I'd say that the colours definitely run a little dark - I have the palest and it still errs a little on the orange side of the spectrum for me. On the flip side the shades also don't run particularly dark so it's really a base aimed at those with a medium skin tone. This is one of the nicest BB creams I've tried in a while, mainly because it gives really decent coverage and makes my skin look healthy. Not the longest lasting product,
The
Supra Volume Mascara
I've been pleasantly surprised by - it's the perfect day time formula. The brush doesn't look like anything remarkable but it does coat the lashes really nicely and the formula is black. It doesn't make lashes look crazy with lots of volume or length, but it does a nice job.
Follow
This post contains PR samples