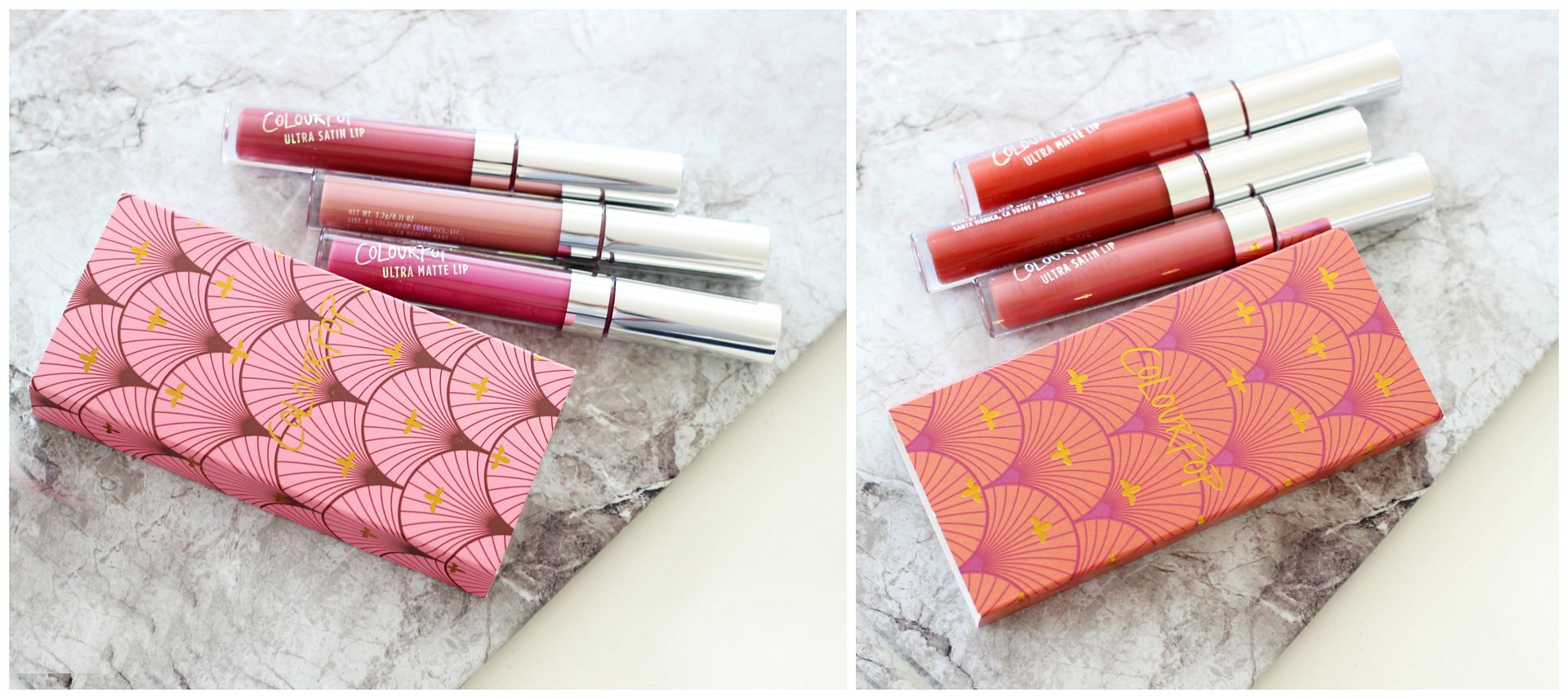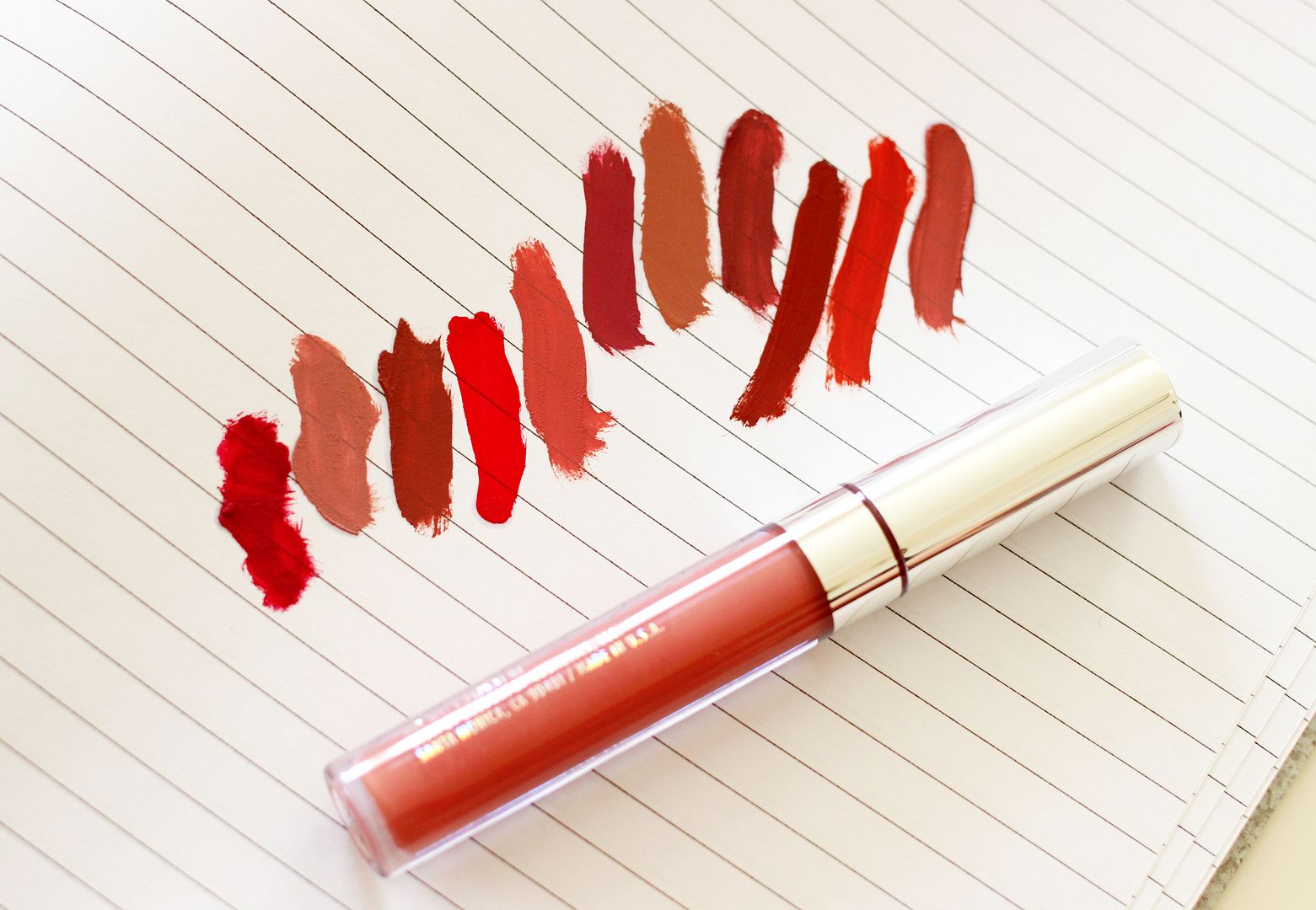 Did someone say free international shipping?
They did, yeah. I listened. I ordered.
I was thinking that I was severely lacking in lipsticks (gulp), so I did the only sane thing and ordered 11 liquid lipsticks. In my defence, I had had a glass of wine or two... I wanted to try more of the satin finish because the matte can be a little too matte sometimes. Satin formula so far seems impressive - nice and creamy.
The main thing that inspired this haul was the gorgeous little sets - look at how beautiful the packaging is. I got Out and About (with Viper, Times Square & Baracuda) and Up and Away (with love Bug, Mama & Calypso). I just have no control so I also picked up Lyin' King, Little Stituous, Frick N Frack, London Fog and November. I swatched them all above and noticed an obvious Autumnal theme - I am so predictable. Swatched Lyin' King, Little Stituous, Frick N Frack, London Fog, November, Viper, Times Square, Baracuda, Love Bug, Mama, Calypso.
Have you tried anything from Colourpop yet?
p.s. I ordered direct from Colourpop with free shipping but got stung with £15 on customs...
Follow