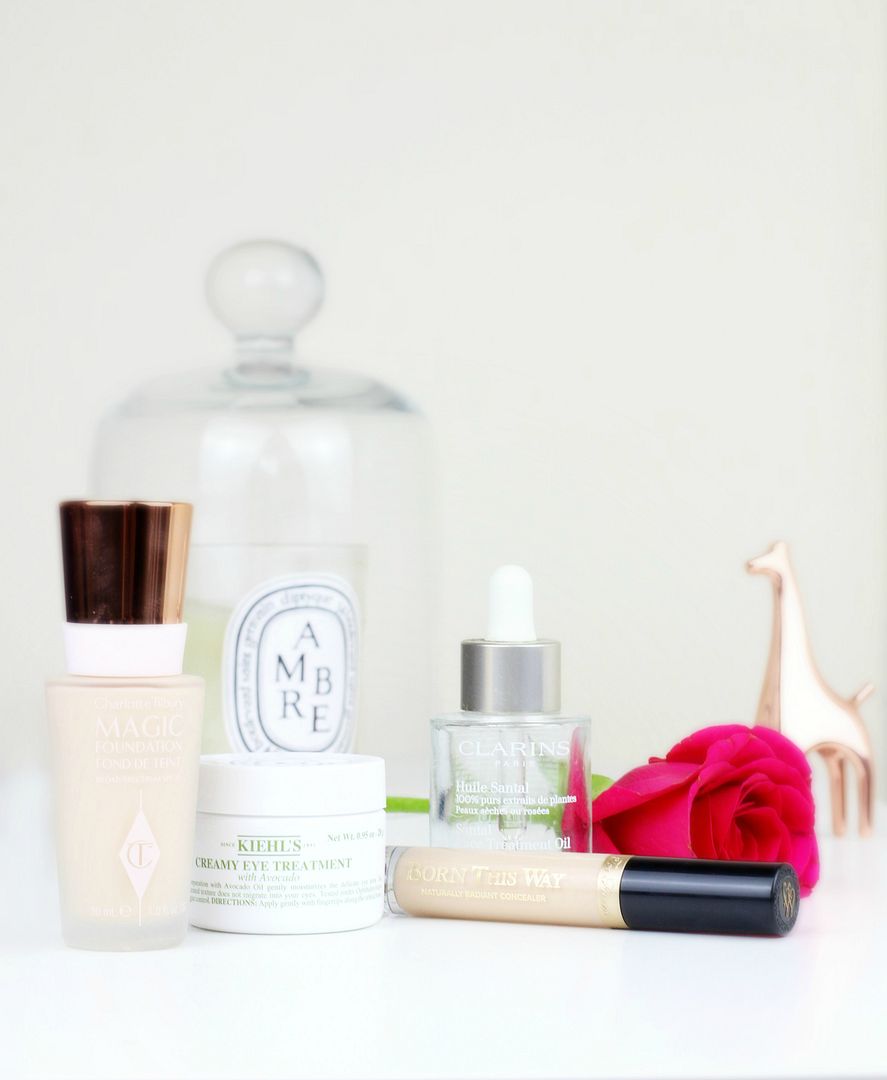 Even though the excitement of new products is pretty hard to beat (new makeup is just my thing, OK?) there is something nice about having old faithfuls - the products you go back to time and time again and end up repurchasing forever...
Base wise, I think the
Too Faced Hangover primer
is one of the best around, and one I've gone through two of (and need to buy again!), so I can testify to how lovely it is. It smells delicious, feels light on the skin and magically hydrates and soothes the skin so any base after it applies really nicely. It's gorgeous stuff, truly. One more from Too faced is the
born this way concealer
, which I have gone through two of because I just find it an absolute dream used under the eyes. It doesn't look dry, settle into fine lines or crease so it's one to try for sure. Another base pick I've repurchased is the
Charlotte Tilbury magic foundation
- it's an excellent fuller coverage foundation although I don't find that the product lasts that long (as in I go through it quite quickly compared to other foundations).
Two skincare pieces I'd always like to have in my stash are the
Kiehl's creamy avocado eye treatment
and the
Clarins santal oil
. The eye cream is my third pot, and it's a lovely treatment for dry eyes both morning and night. My under eyes seem to be forever dry, so this is a good one to have on standby! The Clarins oil is an absolute dream for dry skins, and it's such a treat for skin when massaged into the skin - it smells fantastic and I will need another bottle asap.
Do you have any favourites you always repurchase?