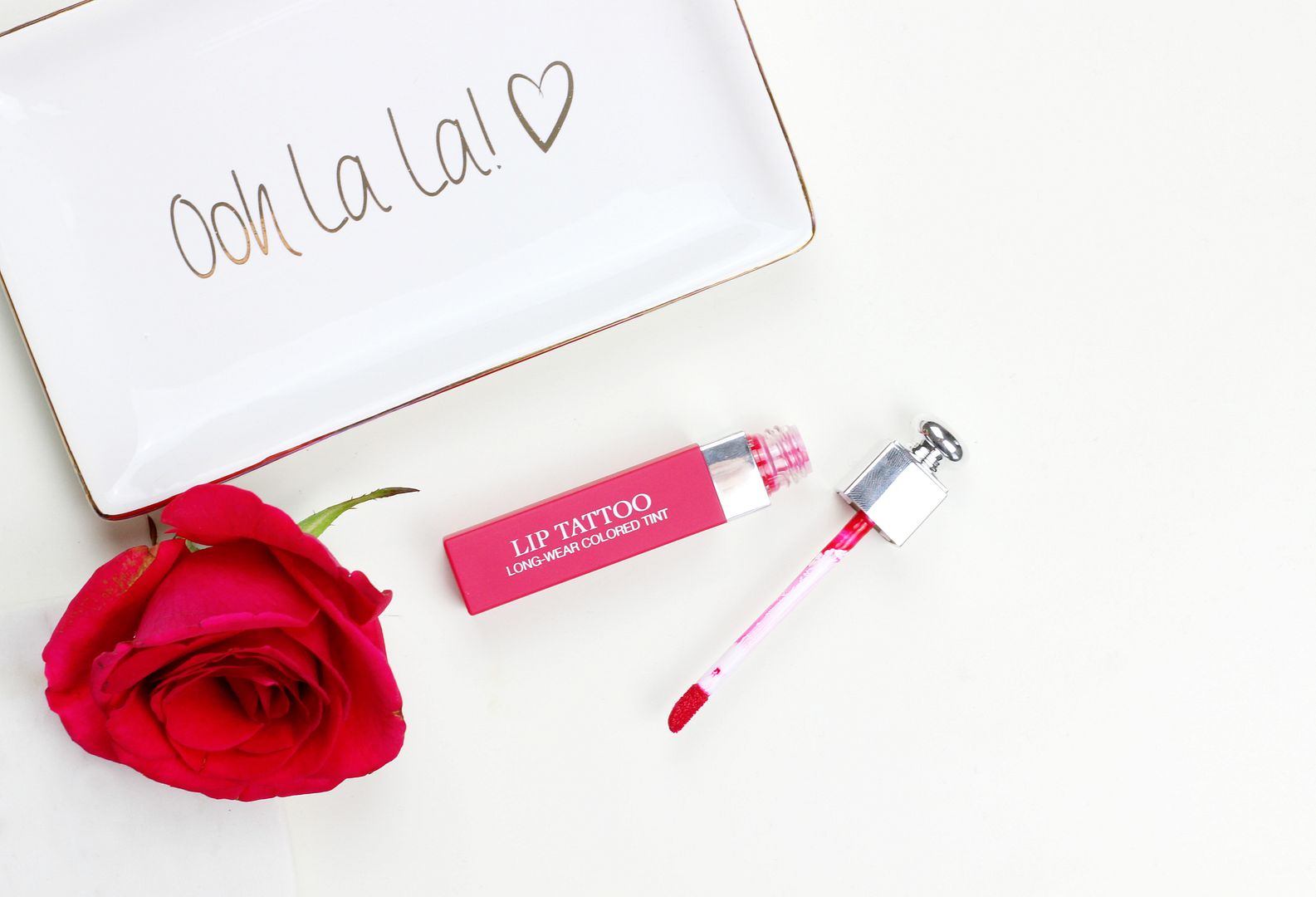 Dior is one of those dreamy makeup brands that I always pay attention to - their new launches always catch my eye and their core line of makeup is full of some absolute gems (lip glow, blushes, foundations...) so it was no surprise that the new
Lip Tattoos
caught my eye. Dior's offering of a liquid lipstick promises to shakeup your makeup routine, so I was pretty damn excited.
The formula straight away is a nice change because it smells like vanilla-mint and not like a cupcake - it's a really addictive scent. When applying, the colour is really sheer/thin (so it glides over the lips) but it straight away adheres to the lips so it's more like a stain and a wash than something traditionally pigmented. You can't feel it on the lips and the texture just melts away but the shade is left. It immediately reminded me of the look your lips get after an ice lolly - really juicy and such a summery wash of colour. This shade, Natural Cherry, in particular would look dreamy on anyone as well. Longevity wise, it sticks around on the lips for a good six hours on me - the colour gets less intense but the shade remains.
Do you have any Dior favourites?