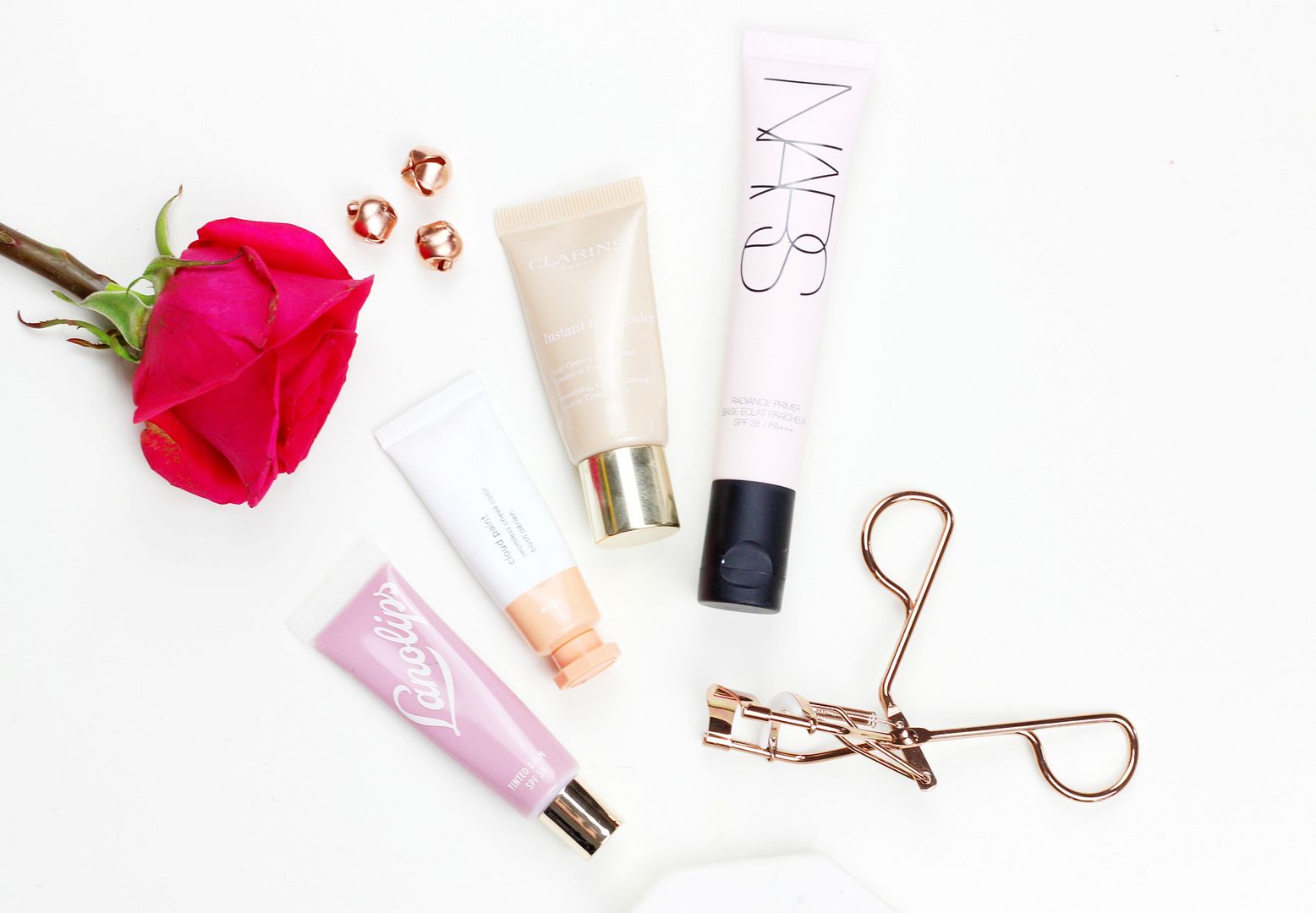 Does anyone get enough sleep? I don't think so, but luckily makeup exists so it's just a matter of using a few trusted products to fake your way to looking more awake in a flash. From good skincare and an industrial under-eye concealer to the perfect peachy blush, I've got some staples that I use when I need to look more awake.
The first, and most important, thing I do to make my skin look perkier is to work on my base - when my skin is looking particularly grey or tired I use a facial oil to give my skin a little massage to add some natural glow back into the skin. After moisturising, a hydrating primer is a bit of a must-have in my book. I love the
Nars radiance primer
because it has that slightly peachy tone to it that makes the skin look a lot brighter without lots of added shimmer - it spreads nicely over the skin and instantly makes everything look better. It also has the added bonus of having SPF as well, so it's good to know skin has that layer of protection. Under the eyes, the
Clarins instant concealer
is an essential because it has such fantastic coverage (mixed with a blendable formula) that an application instantly makes the entire face look more illuminated and any shadows have vanished. I always go back to this concealer when I'm looking tired because I know it works wonders. For looking awake, I find one of my biggest tips is to make sure that you emulate a wide-eyed look and I find the easiest way to do that is to curl you lashes and use a lash-lengthening mascara so your lashes are fluttery. For an extra boost you can use a nude pencil in the waterline but this isn't something I do everyday.
When I think about fresh and awake beauty, something peachy and pretty on the cheeks is always good - it makes the complexion look far healthier and well-rested. A quick and easy pick is the
Glossier cloud paint in Beam
, which is a little liquid blush that you can just quickly pat onto the cheeks and be done. It's ridiculously easy to blend using just your fingers, and the slightly dewy finish also adds to the whole
awake aesthetic
. Lastly, something glossy and balmy on the lips always manages to make the entire complexion look fresher, and the
Lanolips tinted balm in rose
is the perfect daytime low-maintenance lip shade.
Do you have any makeup favourites for when you're feeling tired?