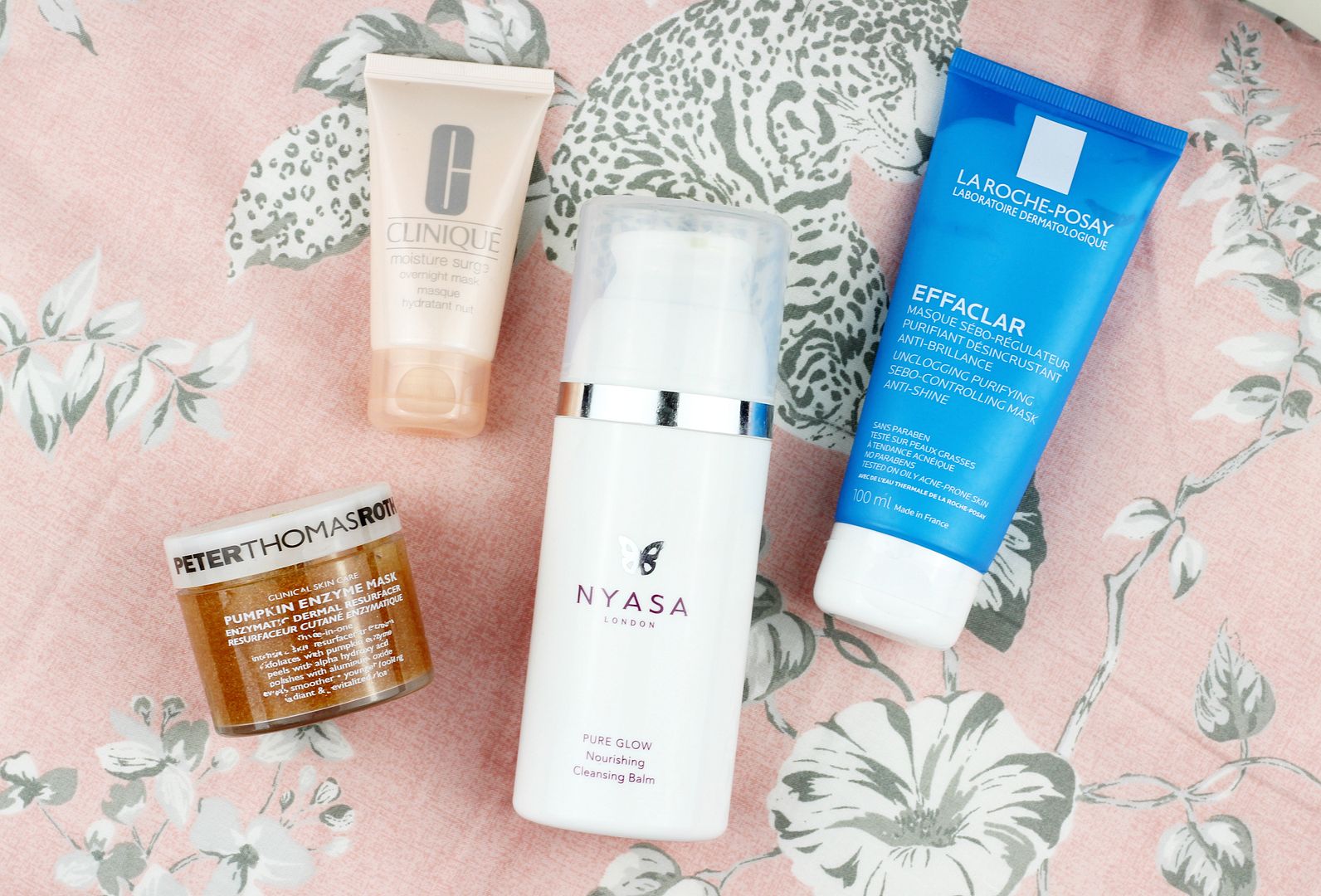 Sunday is the perfect time to have a little me-time with a good book, plenty of tea and plenty of skincare so that your skin is all set up for the week ahead. One face mask is never enough, so today I'm going for my current four favourites for brightening, soothing and hydrating the skin...
A good skincare pamper always starts with a good cleanser, in my opinion... I am loving using the
Nyasa Nourishing Cleansing Balm
(it reminds me of Oskia renaissance) as a cleanser/mini-mask as I leave it on the skin for around 5 minutes after massaging it in. It smells heavenly and leaves my skin feeling really hydrated and soft. One of my all time favourite masks is the
Peter Thomas Roth Pumpkin Enzyme mask
- it just does such a good job at exfoliating the skin and leaving everything looking a bit brighter. It does sting a bit but I quite like it because you can feel it working so you know your skin is on its way to looking brighter. The bit that stings is the pumpkin enzymes, which gobble up dead skin cells so the top layer of dull skin is all gone. I like to use this once a week because I think the subsequents masks work more effectively when they're targeting fresher skin! After the exfoliating, I am loving the
La Roche Posay Effaclar mask
- my skin has been a bit congested lately and I find this mask works excellently to calm everything down (it works well used as a spot treatment too). The mask is made from different types of clay so it works well at soaking up any oiliness on the skin but it's also creamy in texture so it doesn't leave the complexion feeling stripped. Then after washing that off, a thick layer of the
Clinique moisture surge overnight mask
is the perfect hydrator to leave skin - it's more like a gel so it doesn't ever feel heavy on the skin but it leaves everything looking a bit plumper and healthier.
Do you enjoy a Sunday facial too?