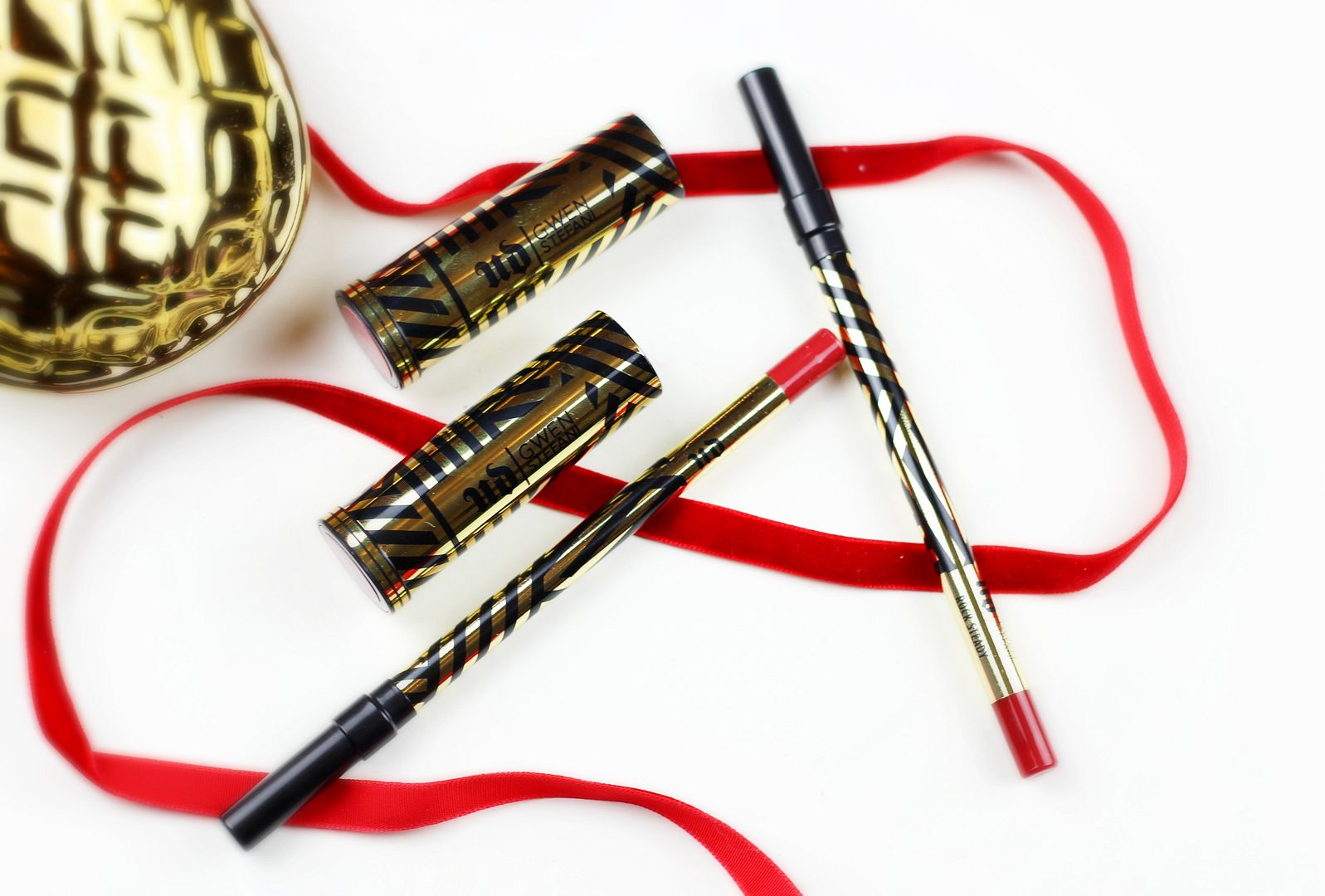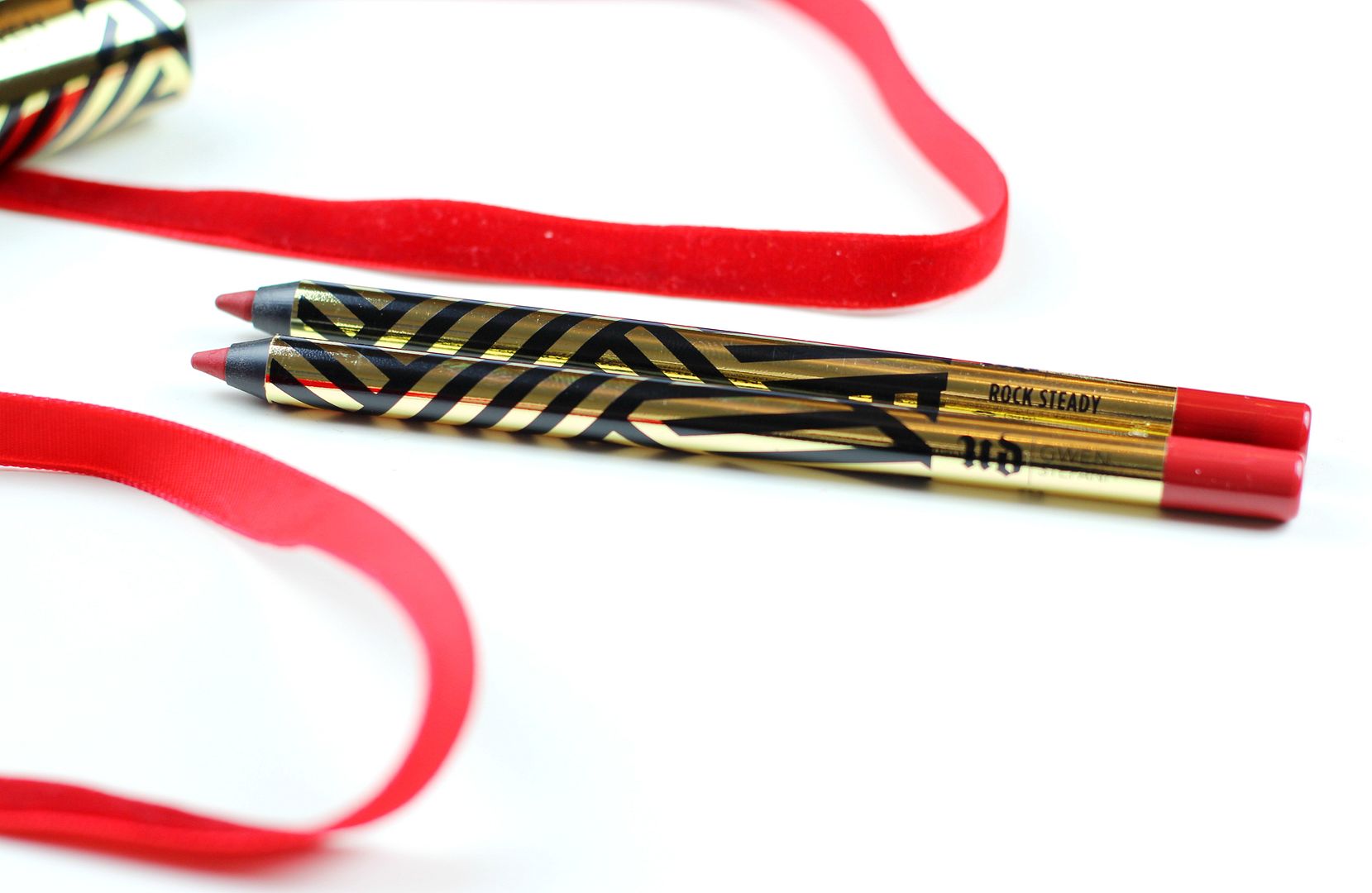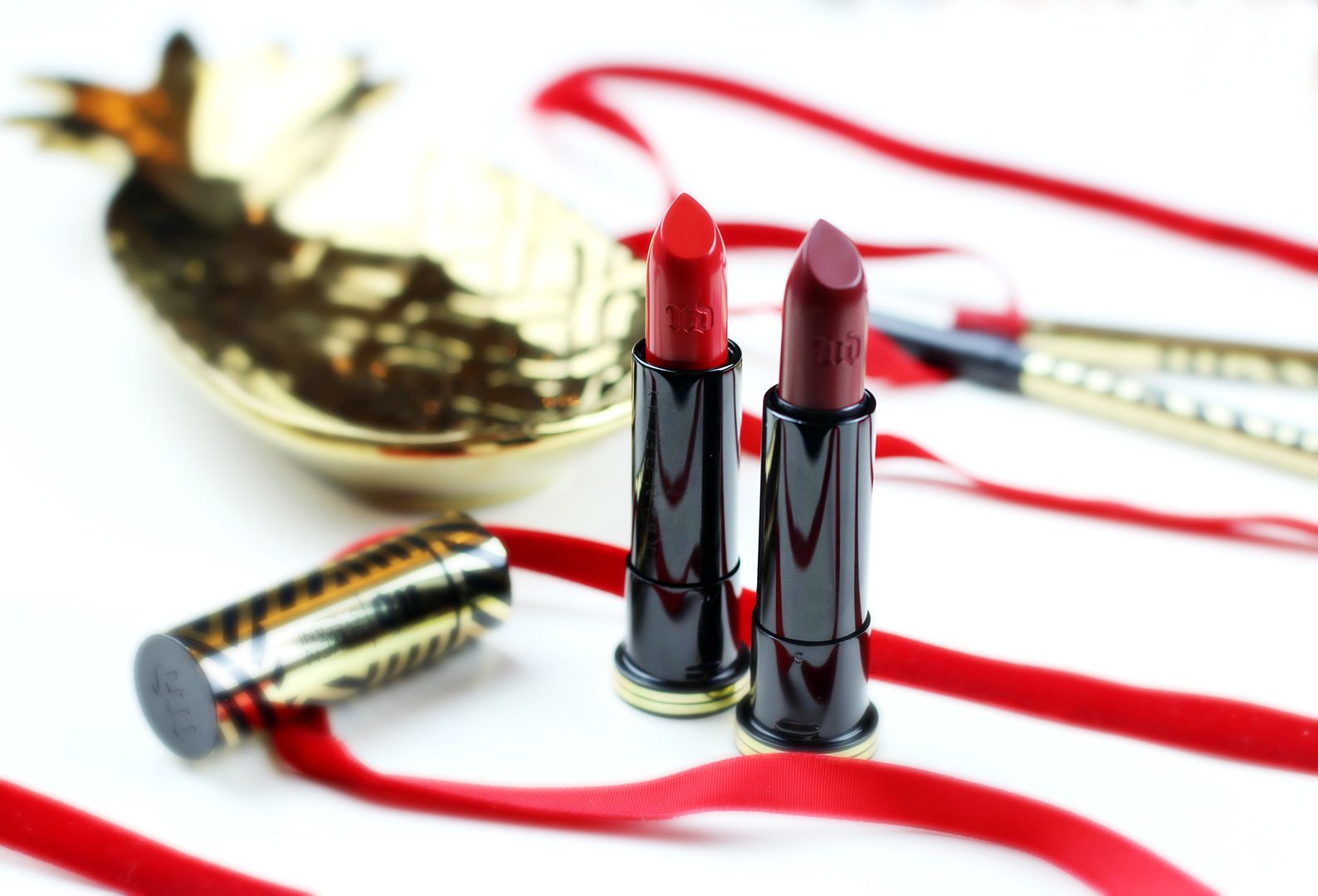 Be still my beating heart.
As if the palette wasn't good enough (
check my full post on that here
), the second drop of the
Urban Decay x Gwen Stefani collection
has some seriously swoon-worthy lipsticks and a blush palette that is causing heart palpitations in the blogging world. Before my eyeshadow ban I was using the palette a lot as a perfect everyday go-to, so these new additions are all kinds of dreamy. Black and gold packaging (any excuse to use a gold pineapple prop!), these aren't my
favourite
packaging but they scream Gwen Stefani to me.
Rock Steady
is a deep wine shade with a healthy helping in there, in a really creamy finish. It dries down on the lips a little into something akin to a satin, but it's not matte at all. I found the matching liner was more necessary with this one, to give it a little more grip. Gorgeous, really wearable little lipstick, and the photo really captures the softness and the sheen it has.
714
is like the lipstick I imagine Gwen wearing. Matte as hell. I like. It's described as mega matte, which I agree with. It has slightly warm undertones, which make it lean a little orange and is what I would describe as a classic red. It's really dry, so a good balm before hand is key and the lipstick is so dry that it has potential to drag a little so I find it best to sort of dab the colour on at first to warm it up a little. Incredibly long-lasting and basically amazing.
Both of the matching liners are really creamy, and remind me of the Charlotte Tilbury in terms of formula. Super impressive, and not drying at all. I love that they exactly match as well, so you have a little lip kit essentially, all ready for you.
Rock Steady
714
Follow
If you liked this post you might like
this post on lipstick queen
or this post on
red lip 101.