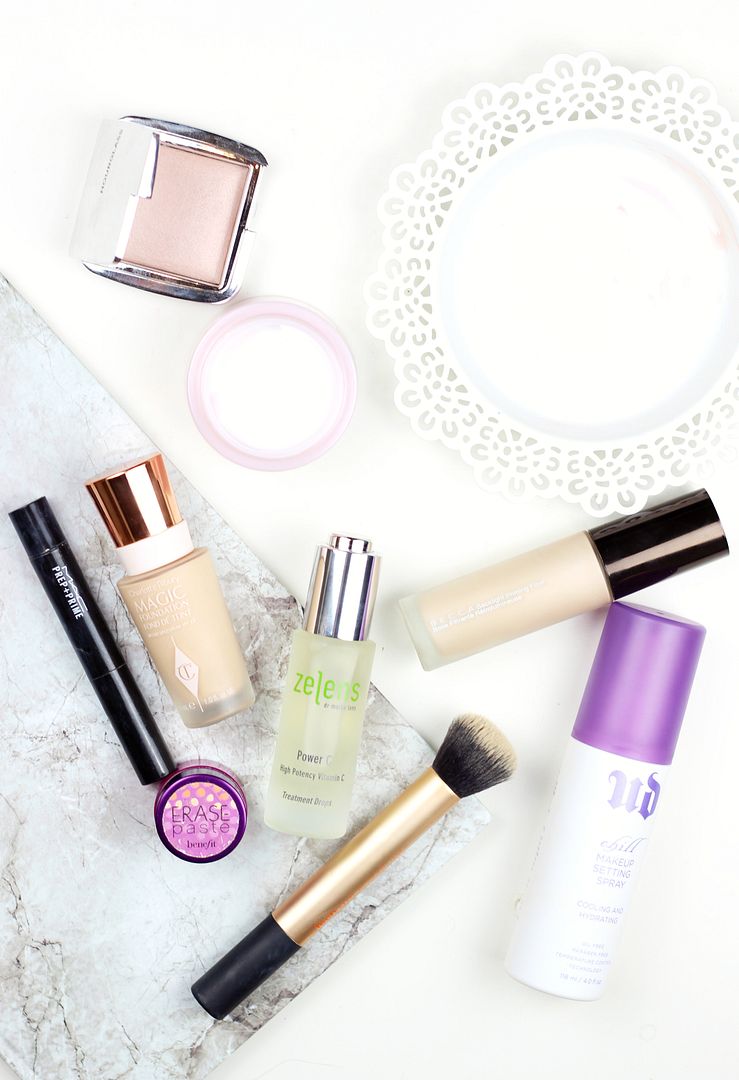 In an ideal world, I would have 9 hours sleep every night and wake up with perfect skin - all naturally glowing and smooth. Um yeah that doesn't happen though, so I will rely on products - beautiful products - to fake the glow for now.
Good things start with good skincare. My skin just seems perpetually dry and needs all of the moisture - I'm talking oils, serums and the creamiest moisturisers. I've been testing out the DHC Beauty lift range - I've never tried a DHC skin product that disappointed me. The
Beauty lift
range is designed to smooth out skin and provide long-lasting hydration - yes please. My favourite from the range is the
beauty lift cream
because it keeps my skin hydrated all day which is rare!
My favourite thing at the moment is mixing one pump of the
Charlotte Tilbury magic foundation
with the
Zelens high potency vitamin C drops
. I was lucky enough to recently meet the man behind the brand and learn so much about all his skincare range and try these new drops. I've been incorporating them into my skincare routine as well, but this oil is the perfect texture for mixing with any base and the finish gives skin this gorgeous glow. Makes me feel more like wearing my foundation all day is treating my skin, as well as providing protection from free radicals (working in central London is not cool for my skin). Vitamin C is perfect for brightening the skin and adding radiance as well.
Go forth and glow :)
Follow
If you liked this post you might like
this post on looking sheeny, not shiny
or
this post on getting the glow.