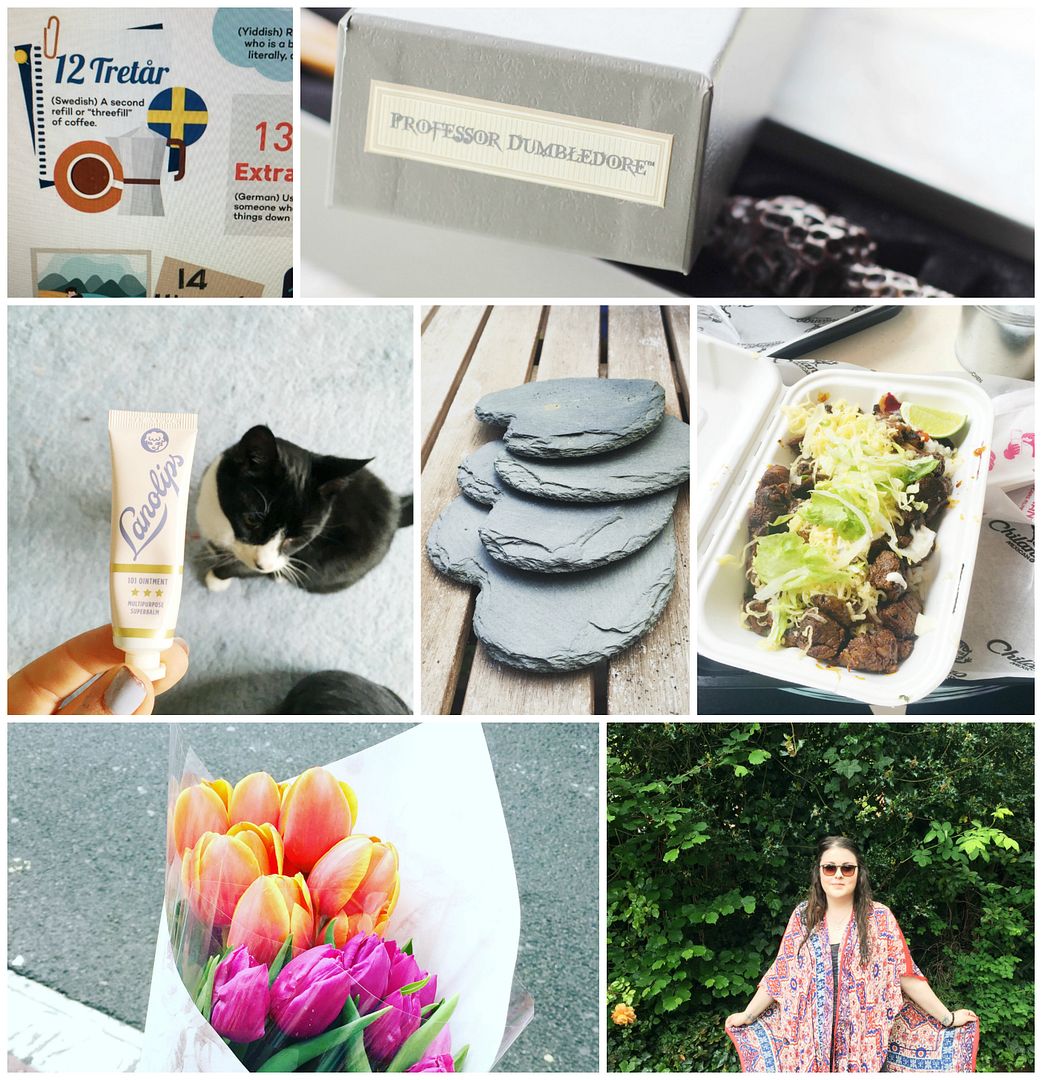 Another week bites the dust, and now we're apparently in June although my heating bill would beg to differ...
Bouquets - how gorgeous are these tulips? There's a really nice florist stall near my gaff, and these were £6 last week and still going strong. Having fresh flowers in the house is scientifically proven to make the house a hundred times pretty and nicer. And hey, I am all for an instagram prop or two...
Burritos - OK, weight-loss mission is still going strong but had a voucher for a free burrito so that obviously happened. Mexican food doesn't have calories, right?
Bank holidays - Can we have another, please? Can't believe we have to wait until August for another one. What a joke.
I'm off today to show my in-laws around London - wish us luck :)
What have you been up to this week?
Follow