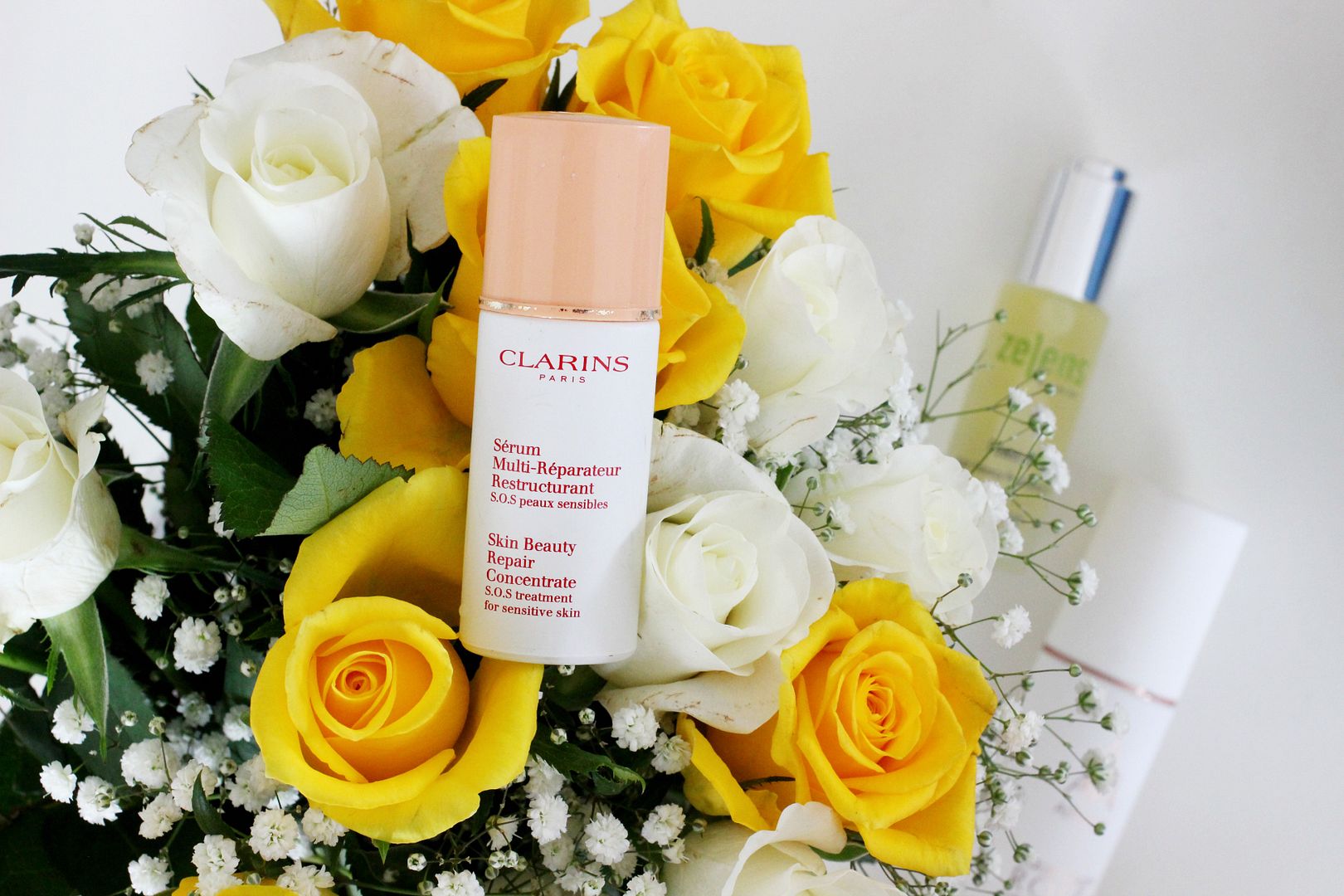 Now that it's officially May, I think it's only a matter of time before the sun comes out for good so it's about time to a little skincare switch-up. Instead of having a whole new routine, it makes much more sense to me to incorporate a few key pieces into my everyday routine. Lighter textures, refreshed formulas and glow-givers.
For whenever my skin is feeling a bit dry, tired or generally in need of a pick-me-up I turn to the
Clarins Skin Beauty Repair Concentrate
which is basically magic. It comes in a tiny, unassuming little bottle but the formula inside the nondescript bottle is well worth paying attention to. It's super gentle and always calms skin down as well as hydrating and leaving everything looking a lot better. It's not an everyday serum, but one I bring out whenever my skin needs a boost. The
Zelens Powder D Treatment Drops
are another item I don't reach for every single day, but I do whenever my skin needs an extra something. The treatment drops are really clever in that they can be mixed in with your serums or moisturisers as well as a drop with your foundation to add some extra luminosity to your base. The vitamin D formula (described as a top coat for your complexion) is especially good for strengthening the skin so your skin is being treated throughout the day against pollution, dryness and irritation. Lastly is a new take on an old classic, the
Alpha H liquid gold rose
which is a gentler edition to the cult-classic. Used as your main skincare step in the evening, a sweep of the liquid gold over the complexion works overnight to exfoliate the skin and to leave everything looking brighter and fresher come morning.
What skincare are you loving at the moment?