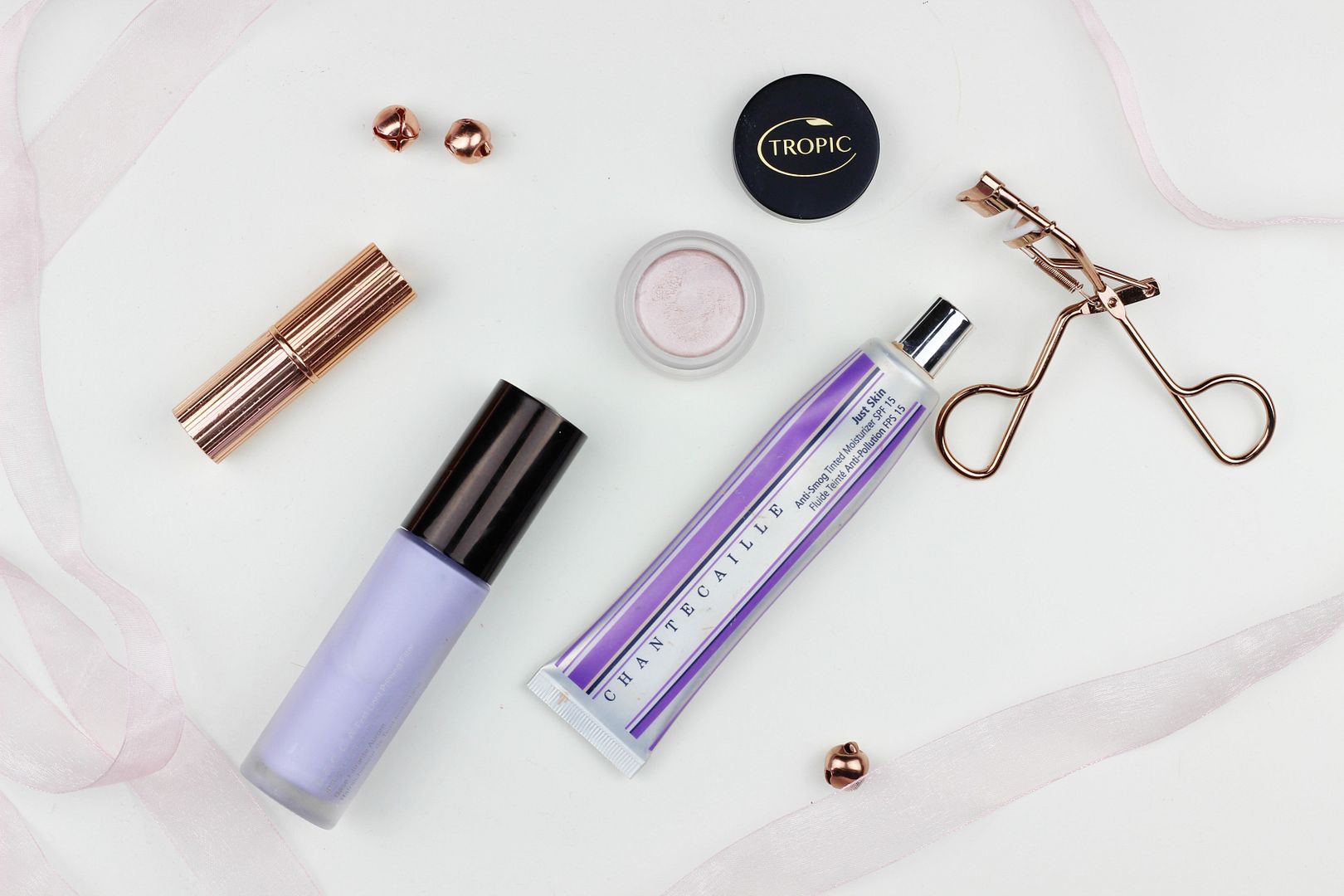 I'm all about the glow, but then I do like to emulate a bit of off-duty glamour sometimes in that I want my skin to look radiant but I want my makeup to not look glaringly detectable on the skin. With my SPF adding some extra glow too, I'm turning to some daytime-friendly dewiness.
A primer, to me, is such an essential step and one I never miss - there's always a complexion problem I'm looking to counter and normally it's wanting to add more luminosity to the skin. For an instant brightening finish on the skin, I love the
Becca First Light Priming Filter
- it's lilac so it cancels out any dullness on the skin
and
it smells like lemons so it's nice and fresh on the skin. On top of that, once skin is nice and dewy, I've gone back to the
Chantecaille skin
for giving me super natural, glowy skin with enough coverage to keep me happy. I really want to try more Chantecaille because although it's pricey, everything I've tired I loved.
There's something so lovely and light about a cream highlighter in summer - it blends into the skin a little better and manages to look more sheeny in natural light as opposed to straight up shimmer. I find the formula on them tricky though, as I am quite fussy with my glow... Luckily, the
Tropic cream highlighter in Spotlight
has met all of my criteria in that it's creamy but not slippery and the formula blends in easily using just my ring fingers in a rushed morning routine. It has coconut oil and jojoba in the ingredients which add a little dewiness to the skin along with the glow - gorgeous.