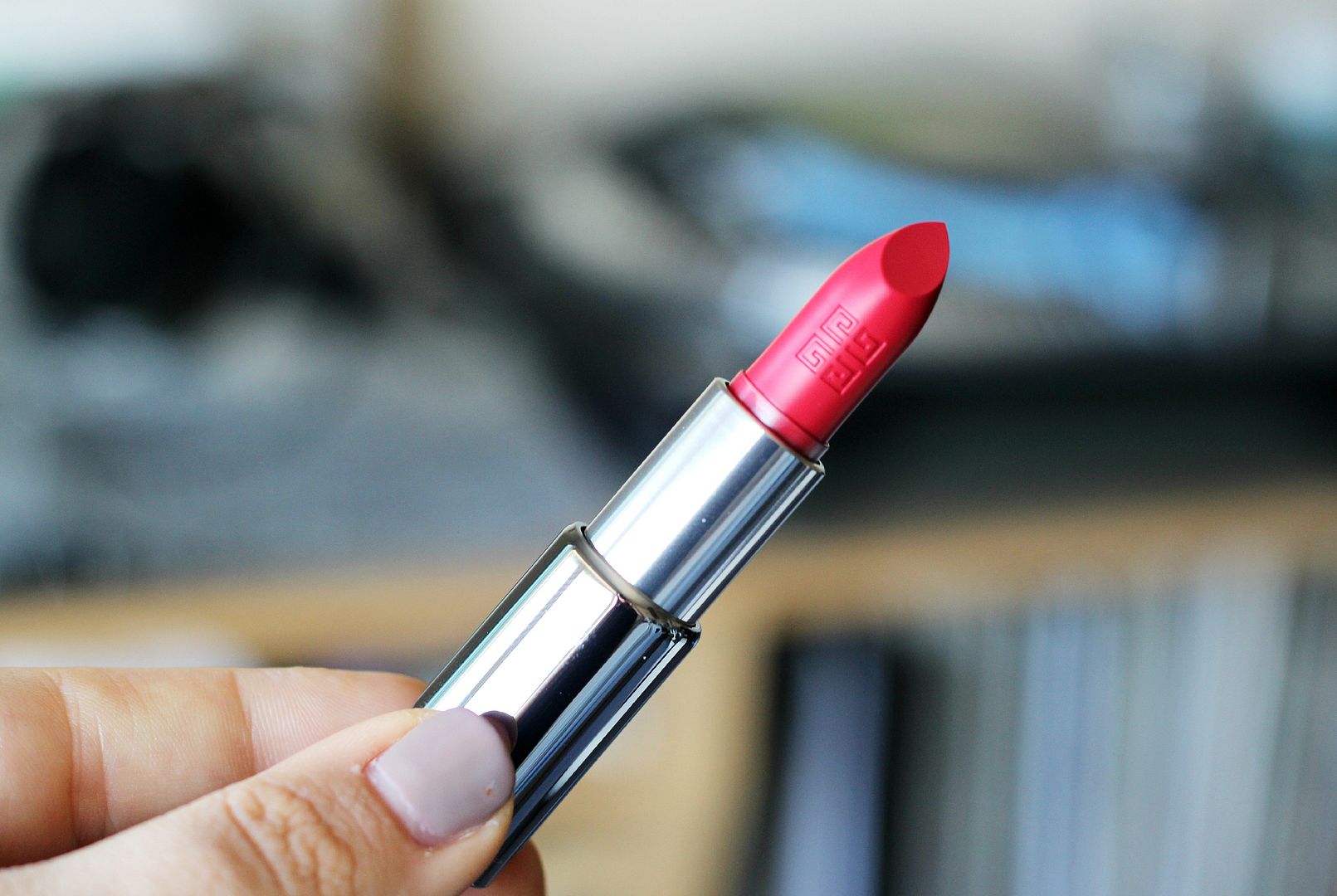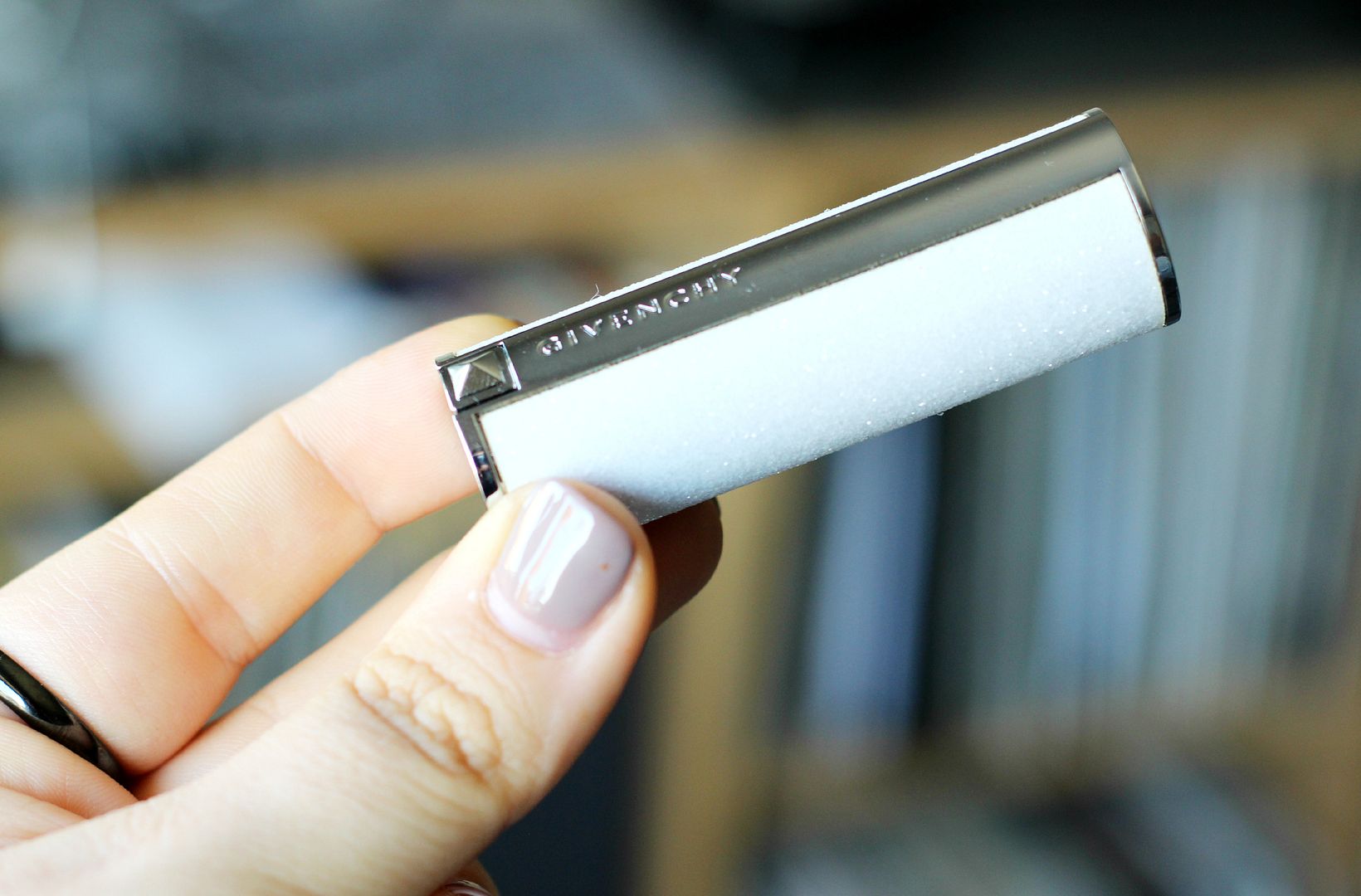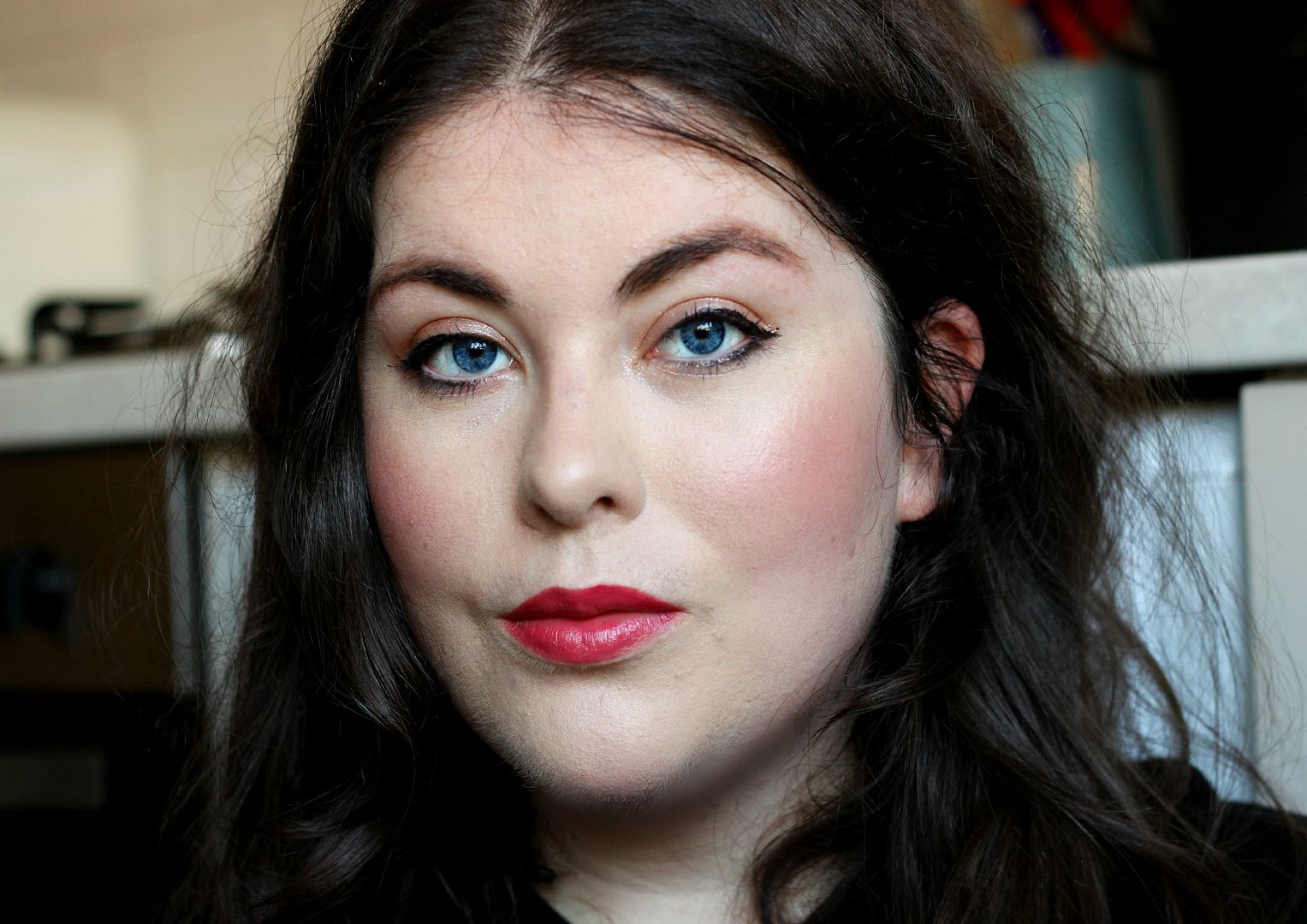 So one of the cons of working in the beauty industry (sort of...) is that you see a lot of new products, and you end up wanting a lot of the new things. Well, this is both good and bad. Good for the soul, bad for the wallet. Case in point, the new Givenchy le rouge lipstick in Rouge Glace.
When I saw on the
Escentual
website that they had had the new Givenchy Christmas collection, I was pretty excited. Then I saw this lipstick, and ordered it in about 5 seconds - it has since sold out but it's still on the
Harrods
website from what I can see. One of the best things about this is the packaging - I found it incredibly hard to capture on camera but it's white and sparkly and I wish it was snowing so I could take a photo of in the snow. Too far? It is November now, so it's basically acceptable to wear Christmas jumpers and carry around mistletoe.
The colour is a pinky red that is completely perfect for wearing in the day time - it's not a show-stopping red, but definitely one that you could wear everyday without feeling too hollywood. The formula is comfortable and lasts a nice time - it sadly did not survive me demolishing a Sunday Nandos, but can withhold cups of tea.
If you like it, go go go!